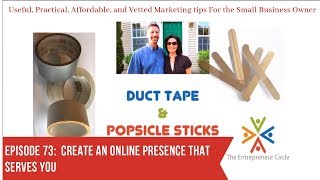 Create an Online Presence that Serves You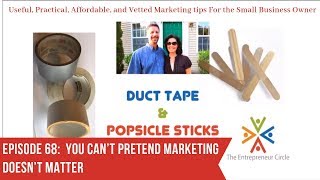 You Can't Pretend Marketing Doesn't Matter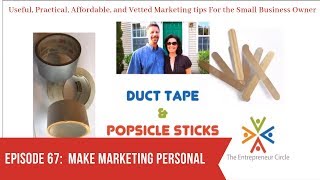 Make Marketing Personal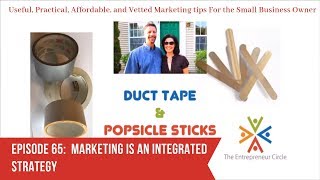 Marketing As An Integrated Strategy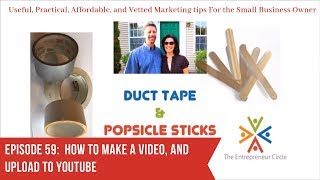 How to Make a Video, and upload to YouTube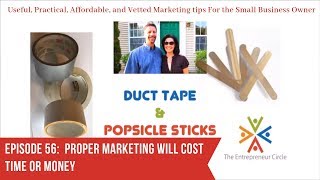 Proper Marketing will cost Time or Money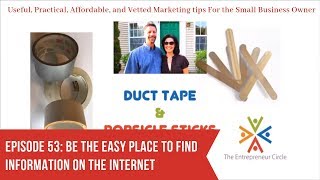 Be the Easy Place to Find Information on the Internet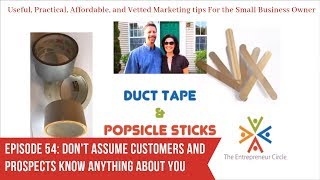 Don't assume Customers and Prospects know anything about you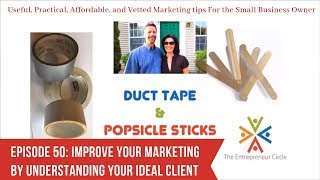 Improve Your Marketing By Understanding Your Ideal Client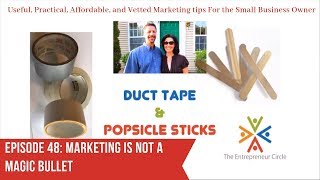 Marketing is not a Magic Bullet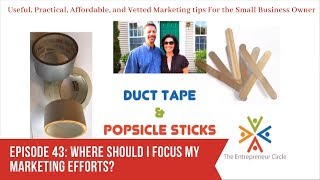 Where should I focus my marketing efforts?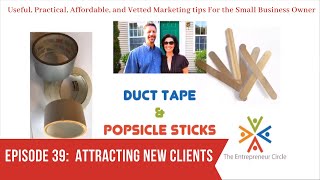 Attracting new clients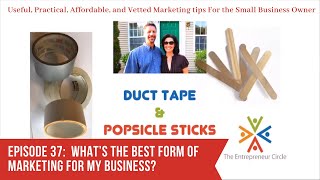 What's the best form of marketing for my business?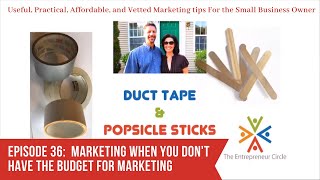 Marketing when you don't have a Budget for Marketing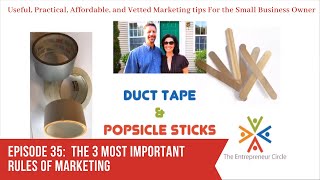 The 3 Most Important Rules of Marketing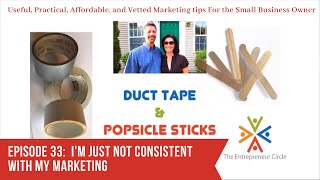 I'm Just Not Consistent With My Marketing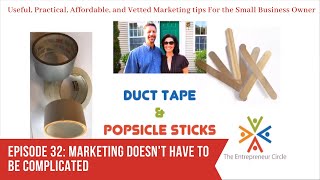 Marketing doesn't have to be complicated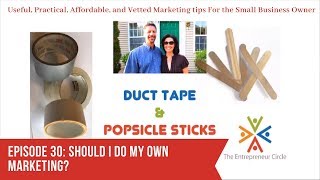 Should I Do My Own Marketing?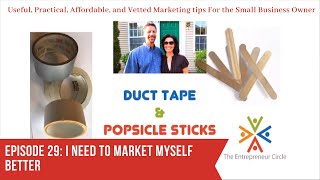 I Need To Market Myself Better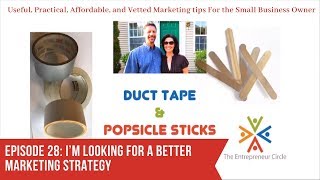 I'm Looking for a Better Marketing Strategy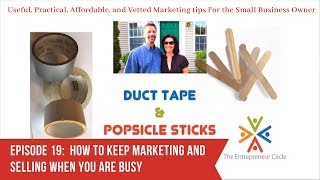 How to keep marketing and selling when you are busy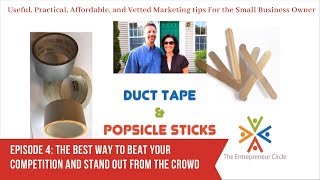 The best way to beat your competition and stand out from the crowd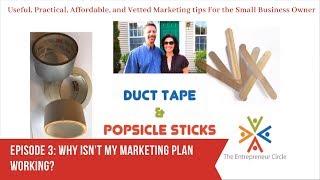 Why isn't my marketing plan working?
Create an Online Presence that Serves You

According to a survey of business owners that Alignable did, nearly 60% of businesses owners say that their online presence is not generating any traffic. But they also say that they aren't sure what they should be doing to increase web traffic and much of what they do is haphazard. So we thought we'd come up with a few "must do's" to improve your presence - Have a platform where content is posted regularly - Organic SEO 1. Produce keyword rich, educational content 2. Make it easy on search engines 3. Draw links naturally from other sites - Email marketing campaigns - Make sure you utilize more than one social media platform. Facebook, Linkedin, Twitter - Social media marketing - Online advertising - Make sure your site is Mobile friendly and location - Check your analytics - Hire an outside firm to help you with this Find out more about Mike and Maria Keiser, The Entrepreneur Circle, and other small business solutions http://mentalcompass.com New Episodes every week. Never miss an episode Subscribe to Duct Tape and Popsicle Sticks video series https://www.youtube.com/playlist?list... Our podcast Grow your Small Business Our Podcast Grow your small business http://mentalcompass.com/grow-your-sm... Stay connected and get access to our other content designed to help Small business owners Facebook https://www.facebook.com/theentrepren... Twitter https://twitter.com/TheEcircle Linkedin https://www.linkedin.com/company/the-... The Entrepreneur Circle is located in Manchester, Connecticut and helps small business owners solve their marketing needs.

You Can't Pretend Marketing Doesn't Matter

You must market yourself to stand out, especially if you have the best product in the market. Went for a haircut at a new place near our office. While Chatting with owner as he cut my hair I asked how he's marketing the shop. He replied with "I'm my own competition", the results will speak for themselves. While we admire the spirit the truth is very different. Being excellent at what you do is very important, but if nobody knows who you are, or where to find you it won't yield results. Marketing allows you to have a meaningful relationship with your audience - It informs - It engages - It helps us sell - It grows - People feel like they get to know us Otherwise, you will be generally invisible Find out more about Mike and Maria Keiser, The Entrepreneur Circle, and other small business solutions http://mentalcompass.com New Episodes every week. Never miss an episode Subscribe to Duct Tape and Popsicle Sticks video series https://www.youtube.com/playlist?list... Our podcast Grow your Small Business Our Podcast Grow your small business http://mentalcompass.com/grow-your-sm... Stay connected and get access to our other content designed to help Small business owners Facebook https://www.facebook.com/theentrepren... Twitter https://twitter.com/TheEcircle Linkedin https://www.linkedin.com/company/the-... The Entrepreneur Circle is located in Manchester, Connecticut and helps small business owners solve their marketing needs.

Make Marketing Personal

For marketing to be effective, you need to make it an individual, personal experience. Today we want to talk about something that has become so much more relevant over the past few years… It used to be ok to talk "at" your audience and tell them how awesome you are… What we're seeing more and more is that, for marketing to be effective, you need to make it an individual, personal experience. People want you to feel like you understand and are listening to them. Maybe you can't reply to every single person but there are some ways you help people connect with their audience on a personal level? - Do as much one on one communication as you can. Respond to everything. - One more reason to know your avatar - Use real language - Take it personally - Be approachable - Have an automatic way to respond - Chatbots - Always follow up, you never know where the next client is coming from Find out more about Mike and Maria Keiser, The Entrepreneur Circle, and other small business solutions http://mentalcompass.com New Episodes every week. Never miss an episode Subscribe to Duct Tape and Popsicle Sticks video series https://www.youtube.com/playlist?list... Our podcast Grow your Small Business Our Podcast Grow your small business http://mentalcompass.com/grow-your-sm... Stay connected and get access to our other content designed to help Small business owners Facebook https://www.facebook.com/theentrepren... Twitter https://twitter.com/TheEcircle Linkedin https://www.linkedin.com/company/the-... The Entrepreneur Circle is located in Manchester, Connecticut and helps small business owners solve their marketing needs.

Marketing As An Integrated Strategy

Marketing can sometimes feel like a race to do everything, sometimes it feels like we aren't doing enough. We meet lots of folks that say "I need a new website"…"I need a new brochure" "what about LinkedIn "…etc Sometimes the best approach is to stop, do nothing, and evaluate. This sounds counter-intuitive, especially, since we are most likely behind the 8 ball, and should have done a million things already. Although, we agree that marketing is important and vital to the growth of your business, we want to stress the importance of having a simple plan that you will follow that will help you grow your business. What should you do? - Get clear on your avatar (Who is your customer) - Understand clearly how they need to be communicated with - Create a strategy to do that - It's not just a new brochure or a website or Facebook - Execute and monitor how it's working - Follow your plan Find out more about Mike and Maria Keiser, The Entrepreneur Circle, and other small business solutions http://mentalcompass.com New Episodes every week. Never miss an episode Subscribe to Duct Tape and Popsicle Sticks video series https://www.youtube.com/playlist?list... Our podcast Grow your Small Business Our Podcast Grow your small business http://mentalcompass.com/grow-your-sm... Stay connected and get access to our other content designed to help Small business owners Facebook https://www.facebook.com/theentrepren... Twitter https://twitter.com/TheEcircle Linkedin https://www.linkedin.com/company/the-... The Entrepreneur Circle is located in Manchester, Connecticut and helps small business owners solve their marketing needs.

How to Make a Video, and upload to YouTube

We have spoken about the power and importance of video… But many people have told us they are not sure where to start or may be feeling intimidated by it. It isn't that hard. You don't need super expensive equipment. Actually today we are going to show you how to do it without having to spend a penny. 1. Take a video with your smart phone or video camera 2. You can upload directly to YouTube from your phone 3. If you want a few more bells and whistles produce video on your computer. 4. The link below has additional instructions on uploading a video. File to upload your video to YouTube: https://mentalcompass.com/wp-content/... File Set up your YouTube Channel: https://mentalcompass.com/wp-content/... Find out more about Mike and Maria Keiser, The Entrepreneur Circle, and other small business solutions http://mentalcompass.com New Episodes every week. Never miss an episode Subscribe to Duct Tape and Popsicle Sticks video series https://www.youtube.com/playlist?list... Our podcast Grow your Small Business Our Podcast Grow your small business http://mentalcompass.com/grow-your-sm... Stay connected and get access to our other content designed to help Small business owners Facebook https://www.facebook.com/theentrepren... Twitter https://twitter.com/TheEcircle Linkedin https://www.linkedin.com/company/the-... The Entrepreneur Circle is located in Manchester, Connecticut and helps small business owners solve their marketing needs.

Proper Marketing will cost Time or Money

In order to see results in your marketing, you will need to spend your time or money. Whatever you choose is based on what you have the most of at the moment. Marketing is Not Cheap…But it's Necessary. If you're skimping on marketing, you are increasing the odds that you are not going to thrive in your business. Proper marketing isn't cheap. It's going to cost you either your money or your time. For some reason, it's one of the first things people put aside and don't give the effort it requires. Why is it something people avoid and what should they do if marketing has been lacking? - Take a look at how the flow of new business has been. - What marketing efforts have you taken? Is it consistent? - Is it getting results? Why or why not? - What would happen if you were much better at communicating with your audience? - Why don't they know about you? What do you need to do? - Put a plan in place to either do it yourself or hire. Find out more about Mike and Maria Keiser, The Entrepreneur Circle, and other small business solutions http://mentalcompass.com New Episodes every week. Never miss an episode Subscribe to Duct Tape and Popsicle Sticks video series https://www.youtube.com/playlist?list=PLWWnmpONTiC_xxyJXU4JlfUQZ9MI1X3HD Our podcast Grow your Small Business Our Podcast Grow your small business http://mentalcompass.com/grow-your-small-business-podcast/ Stay connected and get access to our other content designed to help Small business owners Facebook https://www.facebook.com/theentrepreneurcircle/ Twitter https://twitter.com/TheEcircle Linkedin https://www.linkedin.com/company/the-entrepreneur-circle/ The Entrepreneur Circle is located in Manchester, Connecticut and helps small business owners solve their marketing needs.

Be the Easy Place to Find Information on the Internet

Have you ever felt ill and started to look up your symptoms on the internet? Pretty soon, were you convinced that you were dying of some rare, incurable disease? As great as the internet is, it can be extremely difficult to find accurate, concise information. Everyone has an agenda. They will guide you to what they want you to read/know. Help people break through that clutter. - Be the clear, easy access to information. - Use They ask , you answer format (think of what your customers ask you, answer those questions) - Use clear, straight forward language, the way people actually talk - Help people understand they're likely not dying of some awful disease. - Transparent truth Find out more about Mike and Maria Keiser, The Entrepreneur Circle, and other small business solutions http://mentalcompass.com New Episodes every week. Never miss an episode Subscribe to Duct Tape and Popsicle Sticks video series https://www.youtube.com/playlist?list=PLWWnmpONTiC_xxyJXU4JlfUQZ9MI1X3HD Our podcast Grow your Small Business Our Podcast Grow your small business http://mentalcompass.com/grow-your-small-business-podcast/ Stay connected and get access to our other content designed to help Small business owners Facebook https://www.facebook.com/theentrepreneurcircle/ Twitter https://twitter.com/TheEcircle Linkedin https://www.linkedin.com/company/the-entrepreneur-circle/ The Entrepreneur Circle is located in Manchester, Connecticut and helps small business owners solve their marketing needs.

Don't assume Customers and Prospects know anything about you

Create an experience for your customer. Create an environment where your customer feels welcome and wants to come back. Today's episode is based on a recent experience we had as a customer. - The company was trying to create this image but completely missed the point, and therefore our customer experience was very poor. - People talk about branding. But how about just following through, answering questions, and pretending people don't know anything about you or your products/store, etc. What can you do instead… - Avoid insider language - Avoid words or phrase that don't really mean anything - Assume that people have never heard of you - Don't be annoyed when people don't know Last week's episode Be the Easy Place to Find Information on the Internet https://youtu.be/7LJ1e3_iKDY Find out more about Mike and Maria Keiser, The Entrepreneur Circle, and other small business solutions http://mentalcompass.com New Episodes every week. Never miss an episode Subscribe to Duct Tape and Popsicle Sticks video series https://www.youtube.com/playlist?list=PLWWnmpONTiC_xxyJXU4JlfUQZ9MI1X3HD Our podcast Grow your Small Business Our Podcast Grow your small business http://mentalcompass.com/grow-your-small-business-podcast/ Stay connected and get access to our other content designed to help Small business owners Facebook https://www.facebook.com/theentrepreneurcircle/ Twitter https://twitter.com/TheEcircle Linkedin https://www.linkedin.com/company/the-entrepreneur-circle/ The Entrepreneur Circle is located in Manchester, Connecticut and helps small business owners solve their marketing needs.

Improve Your Marketing By Understanding Your Ideal Client

If your marketing isn't getting you the results you want it could mean that you aren't targeting your communications to the right audience. This is a step that many business owners don't spend enough time on; and can lead to feeling frustrated and disappointed in your marketing efforts. **Very Important: Completely and thoroughly understand who your ideal client is and why they do business with you. - Not the fairytale version of who you believe SHOULD be your ideal client. - Who are they really? A good place to start is by looking at who's already doing business with you. - As you consider your avatar, make sure they look like, feel like, and act like the people who are most likely to do business with you. - Don't make assumptions about what drives or motivates them. Make sure you understand their: a. Fears b. Worries c. Goals d. Desires e. Challenges - Avoid descriptions like joy, satisfaction, limiting beliefs, or other cliché language. Words like that don't mean much and they are difficult to measure and define. - Instead, consider the following questions: a. What problems do I solve? b. How do those problems manifest in real life? c. Why is this a common problem(s) for my clients? d. What makes them look for help in solving the problem? - Also consider: a. Who you love to work with b. Who you're best positioned to help c. Who is able/willing to pay you Finding your Avatar Exercise https://mentalcompass.com/wp-content/uploads/2018/10/Improve-Your-Marketing-by-Defining-the-Avatar-of-Your-Ideal-Client-002.pdf Find out more about Mike and Maria Keiser, The Entrepreneur Circle, and other small business solutions http://mentalcompass.com New Episodes every week. Never miss an episode Subscribe to Duct Tape and Popsicle Sticks video series https://www.youtube.com/playlist?list=PLWWnmpONTiC_xxyJXU4JlfUQZ9MI1X3HD Our podcast Grow your Small Business Our Podcast Grow your small business http://mentalcompass.com/grow-your-small-business-podcast/ Stay connected and get access to our other content designed to help Small business owners Facebook https://www.facebook.com/theentrepreneurcircle/ Twitter https://twitter.com/TheEcircle Linkedin https://www.linkedin.com/company/the-entrepreneur-circle/ The Entrepreneur Circle is located in Manchester, Connecticut and helps small business owners solve their marketing needs.

Marketing is not a Magic Bullet

Most people are not always happy with the results their marketing produces. Unfortunately, "almost everyone will miss almost everything you do". There is no magic bullet that will open the marketing heavens. No marketing nirvana. So why bother? Great question. You bother because... Marketing is an ongoing process not one magical thing. A better way to look at marketing - You have to experiment and try things - No matter your marketing, most business will come through referral. But then marketing can be highly useful. - You still have to know how to sell. Marketing can give you more chances to sell - Marketing gives you credibility - You have to keep trying, over and over. - You will discover things that work and don't work. Find out more about Mike and Maria Keiser, The Entrepreneur Circle, and other small business solutions http://mentalcompass.com New Episodes every week. Never miss an episode Subscribe to Duct Tape and Popsicle Sticks video series https://www.youtube.com/playlist?list=PLWWnmpONTiC_xxyJXU4JlfUQZ9MI1X3HD Our podcast Grow your Small Business Our Podcast Grow your small business http://mentalcompass.com/grow-your-small-business-podcast/ Stay connected and get access to our other content designed to help Small business owners Facebook https://www.facebook.com/theentrepreneurcircle/ Twitter https://twitter.com/TheEcircle Linkedin https://www.linkedin.com/company/the-entrepreneur-circle/ The Entrepreneur Circle is located in Manchester, Connecticut and helps small business owners solve their marketing needs.

Where should I focus my marketing efforts?

Small business owners are typically limited in time, budget and resources. Which can often cause them to feel overwhelmed by where to put their marketing efforts. Some things to consider when putting together your marketing plan. - Where are your prospects getting information? - What do you have time for? - Email is still very useful for many - Don't jump from tactic to tactic - What volume of new prospects do you need? - Is your service easily understood? - Study your marketplace - Be consistent and monitor results For more answers to your marketing questions visit The Entrepreneur Circle and Mike and Maria Keiser visit www.mentalcompass.com To subscribe to this video series https://www.youtube.com/playlist?list=PLWWnmpONTiC_xxyJXU4JlfUQZ9MI1X3HD The Entrepreneur Circle is located in Connecticut and helps small business owners solve their marketing needs.

Attracting new clients

Have you ever heard people say something along the lines of "I'm a creative? I should go into marketing". Or, "their website is so creative" or "you're such a creative designer, you should go into marketing". - Creativity has its place in marketing – sort of – but don't confuse creativity with marketing. - You can be super creative but be a terrible marketer. More important than creativity is whether or not your marketing efforts are attracting new clients. - Does your message resonate with your audience? - Is it simple and easy to understand? - Have you found the media that best delivers that message? - A lot of marketing platforms require the ability to quickly and concisely present your message. - The desire to be creative often takes away, it doesn't enhance. - If you're creative, be creative but don't make the mistake that creativity is all that's required for marketing. For more information about The Entrepreneur Circle, or more resources for Small Business owners visit www.mentalcompass.com

What's the best form of marketing for my business?

Small business owner clients of The Entrepreneur Circle ask us all the time…what's the best form of marketing for my business? There are so many choices Social Media Marketing Email Marketing Networking Direct Mail ETC... So people are often confused about what's going to work best for them. So...how should you go about deciding which forms of marketing will have the greatest effect? There are many factors to consider, below are just a few. - How does your target audience like to get its information? - Test different methods - What has worked in the past? - Are you doing it yourself? - Where are your interests and skills? - What type of product do you sell? For more information about The Entrepreneur Circle go to www.mentalcompass.com

Marketing when you don't have a Budget for Marketing

Here's a problem I hear from a lot of business owners. "Yes, I know I need better marketing but I just don't have the budget for it". We don't want you to use that as an excuse anymore as to why you have created, and implemented an integrated marketing plan. It doesn't have to be expensive Things you can do. - Perform low cost marketing activities a. Network all the time b. Join your Chamber c. Utilize social media - Learn how to do it yourself - Find providers who specialize in working with businesses like yours. - Get more organized financially. Understand where all your money is going. Measure everything - Find the money – cut out something else if you need to. Find the $300-500 a month you need. For more information about The Entrepreneur Circle visit www.mentalcompass.com

The 3 Most Important Rules of Marketing

The 3 Rules of Marketing: Simplify, Simplify, Simplify Today's theme is something you'll hear us talk about a lot on this show. It's so important and we need you to really take it to heart. We see too many examples of people being too fancy/wordy with their marketing. How you can simplify your marketing - Communicate clearly - Pretend you're the reader/receiver - Speak to your audience - Easy to understand To learn more about The Entrepreneur Circle http://mentalcompass.com

I'm Just Not Consistent With My Marketing

The Entrepreneur Circle hosted a seminar last week, we heard a number of people say, "I'm just not consistent with my marketing." Why... - They don't have enough time - They're not sure what they should be doing - They haven't seen results, so they keep trying new things - They don't understand social media Whatever the reasons are, people often find that they aren't implementing a consistent, measurable marketing plan. What you can do to help make your marketing more consistent... - Put the time in your schedule just like any other appointment. - Decide on a couple marketing strategies and do them over and over - Create content in your off time - Have someone else do it (hire a marketing company) - Realize that this is as important as any other aspect of running your business - Measure but don't throw an idea away just because it didn't work one time Find out more about The Entrepreneur Circle, and other marketing solutions http://mentalcompass.com

Marketing doesn't have to be complicated

We were recently having a conversation with a client who was struggling with a marketing message. Actually, creating a clear and concise marketing message is a common conversation at The Entrepreneur Circle. For some reason we want to over complicate marketing. - We get too fancy for our own good- flowery language, expensive campaigns, trying to wow people - We want to try Bizarre TV commercials What we need to do is simplify our message. - Be super clear on your target market - Understand how prospects want to be communicated with – what's important to them - Create a clear, simple, easy to understand message - Tell the truth - Treat people like intelligent adults

Should I Do My Own Marketing?

"Should I do my own marketing?" is a question we hear a lot from clients of The Entrepreneur Circle. In many cases, the answer might be yes: - You know your market - You know your business and industry - You know the habits of your customers - You have the most passion for your business However, the million dollar question to ask yourself "will you do everything that needs to be done?" Marketing plans don't have to be fancy or expensive, they have to be compelling and consistent. So, yes you can do it yourself if: - You're good at it - You stay on top of it - Willing to bring in others as necessary Another benefit to doing your own marketing is it will help you understand where you need professionals. Of course, if you try it and find it's not something for you, you can always bring in a marketing company. Find out more about The Entrepreneur Circle, and other marketing solutions http://mentalcompass.com

I Need To Market Myself Better

"I need to market myself better" is something we hear from Small Business owners all the time at The Entrepreneur Circle. You very well may need to market yourself better – and we can always help with that. But before, you go ahead and start another marketing strategy that may or may not work. We suggest you look at a few other things first. - What are your Personal strengths? - What are your Business strengths? - Who is your Target audience? After you answer the above questions, then create a marketing strategy to communicate with your future customers. Find out more about The Entrepreneur Circle, and other marketing solutions http://mentalcompass.com

I'm Looking for a Better Marketing Strategy

I'm Looking for a Better Marketing Strategy At The Entrepreneur Circle we often hear "I need a better marketing strategy" from our clients. But before we get to discussing specific strategies, there's a few important questions we need to address first: - Is everything else in your business functioning as it should be? - Are you providing great service? - Is your offering something that people want? - Do people believe that you are capable of providing what they need? If you answer yes to all of these, then it may be time to look at your messaging. Is your message crystal clear and compelling to the right target audience? If not, that's the place to start. Once you have a clear message and clear offering for the right audience, there's a number of potential marketing strategies that will work. In this episode we will share a case study of a client that improved their marketing response by 300%. Find out more about The Entrepreneur Circle, and other marketing solutions http://mentalcompass.com

How to keep marketing and selling when you are busy

I'm so busy this year, that I don't have "time" to market, so next year is going to be slow It's hard for me to market and sell when I am busy. Being consistent with Marketing and sales is often brought up in coaching sessions and roundtable meetings by clients working with The Entrepreneur Circle. This vicious cycle leads to feast or famine, the business owner feels like they are a hamster on a wheel, never quite getting that balance of marketing, selling and doing the work. Solo practitioners – consultants, lawyers, financial advisors, marketers, etc... are the business owners that most often fall into this trap of endless stress and worry. Find out more about The Entrepreneur Circle, and other small business solutions http://mentalcompass.com

The best way to beat your competition and stand out from the crowd

The topic of competitors comes up in coaching sessions or Roundtable meetings at The Entrepreneur Circle. Today we are going to share a story about a client that became fixated on a competitor. So much so, that it started to stunt his own progress, and prevented him from pursuing his business in his way. We will also share how to avoid this trap, and some things that successful businesses do to stand out from the crowd. Find out more about The Entrepreneur Circle, and other small business solutions http://mentalcompass.com

Why isn't my marketing plan working?

My marketing plan isn't working. I need help with Marketing I need better marketing? Can you help me get more clients? Are some of the most frequently asked questions/statements we get from clients and prospective clients at The Entrepreneur Circle. Marketing/new client acquisition/prospecting, seems to be one of the most mysterious aspects of owning a business. It doesn't have to be. In this episode, we're going to share an example of how marketing plans can take you down the rabbit hole of disappointment. We've seen it a thousand times, small business owners implementing marketing strategies and not getting the results they want. leaving the business owner feeling frustrated, deflated, and hopeless. Today, we are going to share with you one of the big reasons why this happens, and some simple techniques to help you get clearer, so you can create a plan that works for you. Marketing doesn't have to be mysterious, there is a right plan you can put into action. And it doesn't even need to be complicated or expensive. Find out more about The Entrepreneur Circle, and other small business solutions http://mentalcompass.com